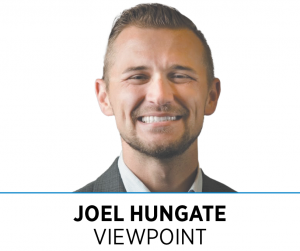 Bill Could Amplify Vulnerability in Drug Supply Chain – Indianapolis Business Journal
Even the most ardent defender of globalization would find it hard to defend our total dependence on foreign imports for essential elements of the supply chain, such as food, energy, infrastructure and, increasingly more, drugs. To do so blindly, dogmatically, without a compensating commitment to domestic production, even as a mere contingency, is a self-imposed strategic error. And we're living with the repercussions right now.
Now, proposed changes to the Prescription Drug User Fees Act aim to further amplify risks in our pharmaceutical supply chain by doubling foreign dependence and relaxing security for imported drugs. Without proper safety regulation, these drugs and active pharmaceutical ingredients will certainly be cheaper, but at the cost of a stifled incentive for national innovation, an increased risk of deadly counterfeit drugs and new threats to diversity, l integrity and national supply chain security.
The FDA's Prescription Drug User Fee Act, or PDUFA, was enacted in 1992 with the goal of speeding the process of getting safe and effective drugs to American patients (key words being "safe and effective"). It dramatically improved the speed of approval and delivery of safe drugs and therapies to United States citizens by improving funding and the scope of appropriate regulation. Consequently, it has been continuously re-authorized, usually without substantive changes.
So the question becomes: why amend the law now in such a way as to relax the very principles on which it was based? We are already vulnerable enough: 88% of active pharmaceutical ingredient manufacturing sites and 63% of finished pharmaceutical products demanded by the US market are manufactured outside the United States. Likewise, more than 80% of active pharmaceutical ingredients for essential medicines are not manufactured in the United States. So why even consider an amendment that tilts the global playing field further towards less oversight and more price advantages?
Really, this will only stifle the incentive to innovate and create our own domestic manufacturing. With an eye on our increasingly aggressive and close-to-peer geopolitical adversaries, could we instead focus on motivating American manufacturing of precursor materials and finished pharmaceuticals to level the global playing field and reward or invest in national capacities?
Likewise, how can we be sure that the drugs we take are safe and effective if we limit the safety, monitoring and evaluation of drugs manufactured in foreign countries with lower safety standards? In recent years, the FDA has worked to increase its overseas presence to better monitor conditions at overseas drug manufacturing facilities. But as FDA Commissioner Scott Gottlieb noted in a statement, "it would be naïve to think that our inspectors are where they need to be, all the time." This is especially true given the limited resources of the FDA and the vastness of the global pharmaceutical supply chain.
Now imagine the heightened potential for counterfeit drugs to disrupt lives and complicate the delivery of healthcare after further relaxing our already strained oversight within an increasingly complex supply chain. Imagine prioritizing the politics of globalization and supply chain dependency over the lives of our citizens and over safe, locally produced, and innovative supply chain solutions for pharmaceuticals and active ingredients. This is what a vote for the proposed amendments to the PDUFA package would support.
PDUFA works. We should re-allow it and reject modified packages that amplify national vulnerability and focus our attention on investing in national capabilities. We cannot afford to depend on imported drugs, especially when there are far too many risks. We must diversify our supply chain and commit to domestic production if we are to ensure access to safe and effective medicines for all Americans.•
__________
Hungate is Director of Wellness and Employer Strategy at Hancock Regional Hospital.