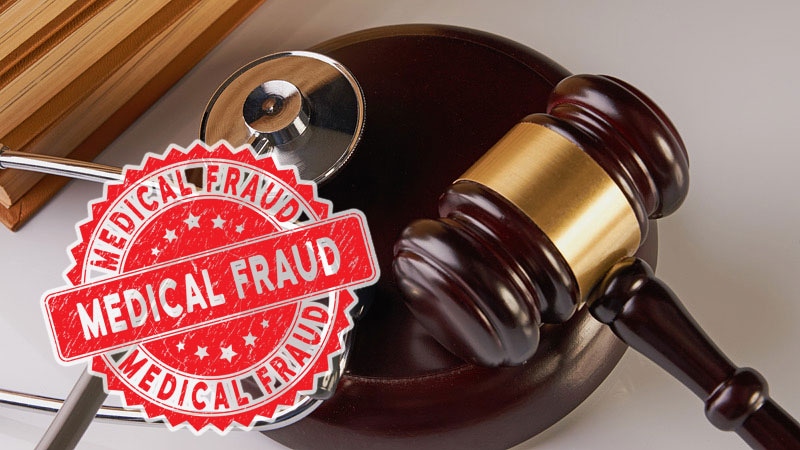 Doctor found guilty of $10 million veterans insurance fraud scheme
A federal jury found Alexander, Arkansas family physician Joe David May, MD, known locally as "Jay" May, guilty of the 22 counts he was charged with in a multi-tier conspiracy. million dollars to defraud TRICARE, the federal insurance program for American veterans.
The indictment alleged that May, 41, signed illegitimate prescriptions for pain cream. A pharmacy promoter paid recruiters to find TRICARE recipients, then paid May and other medical professionals to approve prescriptions for pain cream whether patients needed it or not.
As a result of this scheme, TRICARE paid over $12 million for compound drugs. May, according to evidence presented at trial, wrote 226 prescriptions over the course of 10 months, which cost TRICARE $4.63 million. All but one of those prescriptions were provided by pharmaceutical representatives Glenn Hudson and Derek Clifton, according to federal officials. Sales reps forwarded prescriptions to providers, including May.
May accepted $15,000 in bribes and signed the prescriptions without consulting or examining the patients to determine whether or not the prescriptions were necessary. Hudson and Clifton pleaded guilty to the scheme, according to the US Department of Justice.
The plot was complex and involved recruiting patients. According to prosecutors, one recruiter, for example, arranged a meeting at the Fisher Armory in North Little Rock, where he signed up patients for drugs and offered to pay them $1,000. Thirteen of the patients from that meeting were referred to May, who signed the prescriptions. That group alone cost the veterans insurance program $370,000, prosecutors say. When the conspirators learned that TRICARE reimbursements would drop in May 2015, they rushed to cash in on the scheme while there was still time. In April 2015 alone, May signed 59 prescriptions, contributing an additional $1.4 million to the TRICARE scam.
According to a report published in the Arkansas Democrat Gazette, May and Clifton, a former basketball coach, were longtime friends. Alexander Morgan, a U.S. attorney and one of the prosecutors in the case, said May signed the orders at Clifton's request. According to Gazette report, Morgan said the program has been successful for as long as it has been because "TRICARE is not in the business of catching fraud. Tricare is in the business of providing health care to veterans in our countries. They trust the professionals to do the right thing."
May is currently licensed in Arkansas to practice family medicine, emergency medicine, and as a hospitalist. His license expires in September.
May is free pending a presentation report. In addition to the sentences imposed for fraud, mail fraud, falsifying records and violating anti-bribery laws, for which he faces up to 20 years in prison, May will serve an additional 4 years for convictions on two counts of aggravated identity theft.
Avery Hurt is a Birmingham, Alabama-based freelance science writer who often writes about the science and practice of medicine.
For more news, follow Medscape on Facebook, TwitterInstagram and YouTube.