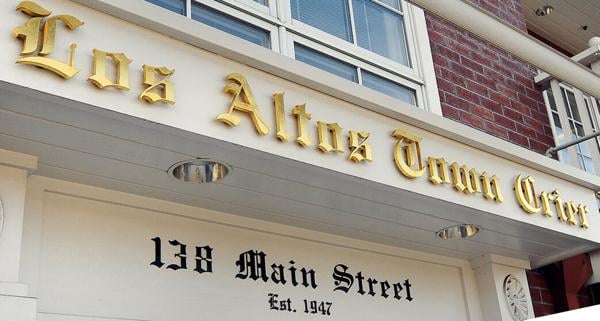 Letters to the Editor: Drivers of Electric Vehicles, DRUGS Act | Comment
Don't reward privileged EV drivers
I walked past our new community center last week and noticed something quite strange. There are approximately 20 reserved spaces just at the front of the building near the EV entrance, plus two EV charging stations.
Owning an electric vehicle is a privilege, not a disability. The City of Los Altos shouldn't make EV ownership even more of a privilege by allowing EV drivers to park in the best parking spots.
Most EV drivers are active, middle-aged professionals who can easily walk from an EV-only parking spot at the back of the lot. Leave these privileged spaces out front for the elderly, who may have difficulty walking but are not eligible for a license plate or disabled person's license plate.
To add insult to injury, the two EV charging stations in front of our community center are free. This means that residents who cannot afford an electric vehicle pay to "refuel" an electric vehicle that a wealthy person can afford.
I hope our city council will address what I consider to be a disservice to residents who cannot afford an expensive electric vehicle. Like I said, don't reward privileged drivers with more privileges.
Just say "no" to the drug law
At the request of Big Pharma front groups, US Senators Amy Klobuchar (D-MN) and Marco Rubio (R-FL) introduced the DRUGS Act, a bill that would deprive millions of Americans like me of drugs daily essentials.
I depend on online Canadian pharmacies to pay for my medications, which cost two or three times more in American pharmacies. If the Medicines Act is passed, the drugs and savings I receive through online Canadian pharmacies will no longer be available to me and millions of other Americans.
Big Pharma vested interests supporting the DRUGS Act say the bill would crack down on illegal online opioid sales; however, the bill does not even mention the words "opioids" or "fentanyl". Instead, the bill targets "non-domestic" pharmacies — international pharmacies that millions of Americans depend on for safe and affordable drugs. These pharmacies require valid prescriptions and do not sell controlled substances.
Americans like me critically need access to affordable prescription drugs. Our representatives and senators should say "no" to the DRUG ACT.