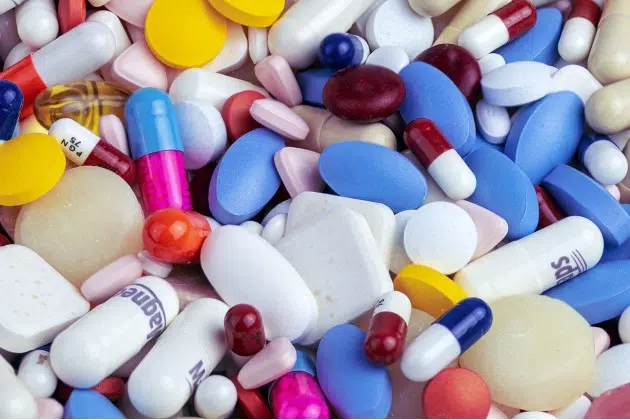 Minnesota senator introduces legislation to target abusive pharmaceutical marketing practices
(KNSI) – Minnesota Senator Tina Smith is introducing three bills to combat rising drug prices and target abusive marketing practices within the pharmaceutical industry.
The bills come as a result of a House oversight committee three-year investigation in pharmaceutical pricing and business practices that exposed the practices of drug companies to suppress competition from low-cost generics and biosimilars and make drug prices unaffordable for many Americans.
The first bill, the Clinical Trial Discount Drugs Act, amends the federal Food, Drug, and Cosmetic Act to allow eligible researchers access to expensive drugs or biologics at research purposes at a price not exceeding the cost of manufacture.
Smith explains that when big pharma develops a drug, they get market exclusivity for a certain period to reap the benefits of their innovation, which Smith says is fine with him. It's what companies do to extend the patent that creates a problem and sets an example of an American drug maker who invented a cure for cancer. She says they "have made $6 billion from their product and they charge patients $200,000 a year to use it." Then Smith said, "When researchers wanted access to this drug in order to do clinical trials to develop generic alternatives, all within the requirements of the patent, they were charging these researchers $200 million to have access to medication."
She says her bill would ban such practices and force drug companies to be transparent about what they spend money on.
The Pharmaceutical Research and Transparency Act would increase public transparency of clinical trial costs, which pharmaceutical companies currently do not disclose.
Smith says big pharma uses the excuse of exorbitant prices by claiming they are passing on research and development costs, but she says, "what it seems is that the money is only going enjoy. It is not to reimburse their research costs. So another one of the bills that we introduced would say, okay, tell us how much you spend on R&D. Tell us how much clinical trials cost and make it transparent to the public so we can judge for ourselves, if the money you're charging us is three times what you're charging people in other countries is actually going to r&d, or is it not just going into your CEO's pockets. »
According to the Star Tribuneformer UnitedHealth CEO David Wichmann earned $142.2 million in 2021, which could be the "biggest compensation package ever for a Minnesota-based public company."
Learn more about invoices by by clicking here.
___
Copyright 2022 Leighton Enterprises, Inc. All rights reserved. This material may not be broadcast, published, redistributed or rewritten in any way without consent.