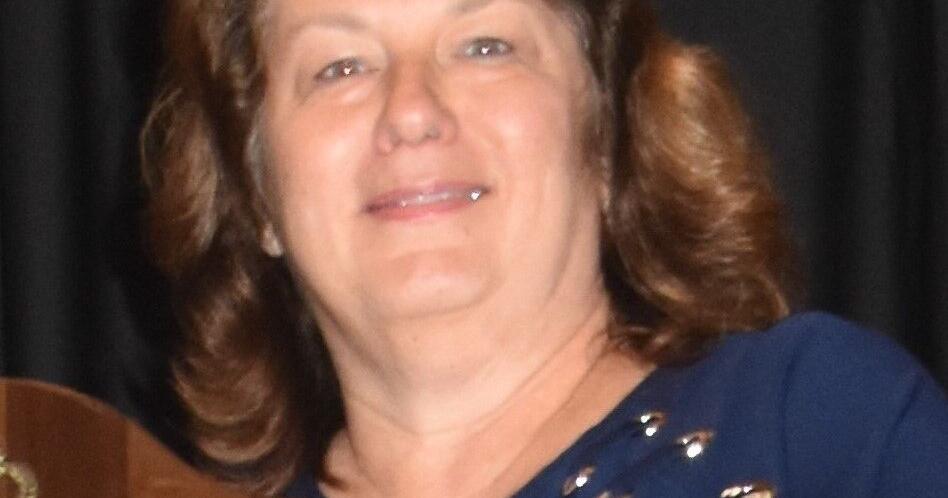 New Orleans Regional Leadership Institute Board Members, Sickle Cell Association Receives National Grant | Economic news
The Baton Rouge Area Chamber recently presented its annual Diversity Star Award to Bear Process Security and AT&T.
Bear Process Safety, an industry consultant, was honored in the small business category for its dedication to recruiting, hiring and developing a diverse group of people in terms of gender, race, age, orientation, culture and nationality. It has been recognized for its purchasing practices, the percentage of diverse employees in decision-making positions, and its commitment to community involvement with various organizations.
AT&T was honored in the large business category. AT&T was selected for its diversity, equity and inclusion practices within the company and the community. Specific practices include its diverse leadership structure, recruiting strategies, employee-led resource groups, and dedication to community engagement, such as installing fiber in North Baton Rouge, Baker and other underserved areas.
—
The South Louisiana Sickle Cell Association has been named a Distinguished Recipient of the GBT Foundation Sickle Cell Care Access Grant Program.
The GBT Foundation will provide $50,000 to the Sickle Cell Association of South Louisiana. The Lafayette-based charity plans to use the money for its KNEAUX sickle cell program, which provides resources to teens transitioning from pediatric to adult healthcare providers for sickle cell disease.
The ACE grant program helps nonprofit community organizations improve access to care for people with sickle cell disease, which affects more than 5,400 people in Louisiana.
—
Michaëlle Wolfe Scelfo, of Wolfe-Scelfo Pharmacy Consulting Services in Metairie, was named Consulting Pharmacist of the Year by the Louisiana Pharmacists Association.
Since the early 2000s, she has been a consultant pharmacist in several pharmacies in La Métairie and the surrounding area.
Scelfo is a longtime member of the association and has served in several positions on the board, including President from 1997 to 1998. She is the Peer Review Chair. This is the second time she has been named Consultant Pharmacist of the Year; she won the honor in 2010.
She earned her bachelor's degree in pharmacy from Northeastern Louisiana University, now Louisiana Monroe University.
—
Seven new board members have been appointed to the New Orleans Regional Leadership Institute:
Melissa BordelonPresident and CEO of the Tangipahoa Chamber of Commerce
Joshua Densondirector of Next Chapter
Maria Hueteadministrator, fund development and community relations for the Junior League of New Orleans
Ryan KelleyDirector for LaPorte CPAs & Business Advisors
Fannie Marcotte-BennettDirector of Client Services for Digital Engineering & Imaging
Ryan Rodriguevice-president of HUB International
John Wachterfinancial adviser to Edward Jones
They are joined by former members Ethan Ashley, R. Erich Caulfield, Barrett Conrad, Rebecca Cooley, Erin Cowser, Tiffany Davis, Josie Delaune, Elizabeth Ellison-Frost, Jeff Good, Nathan Landry, Chris LeBato, Kelli Peterson, Jennifer Messina, Kathleen Robert, Brandy Smith, Thea Wall, Larry Washington, Karl Weber, Theron Williams, Chandler LeBoeuf, Sonia Malhotra, Rachel Massey, Meaghan McCormack, Peggy Mendoza, Angela Morton, Rachel Nunez and Randy Smith.
—
Danielle L. Borela partner at Breazeale, Sachse & Wilson, was recently elected secretary of the American Bar Association's Young Lawyers Division.
After serving as secretary in 2022 and president-elect in 2023, she will assume division presidency in August 2024.
The division has approximately 100,000 members and 300 affiliate groups, making it the largest organization of young lawyers in the world.
Borel practices in the areas of commercial litigation and healthcare litigation. His practice includes litigation involving complex healthcare litigation; healthcare provider authorization and payment disputes; opioid litigation; trademark and copyright infringement; unfair trade practices and unfair competition; contract disputes; and trade issues.
She is president of the Young Lawyers Division of the Louisiana State Bar Association.