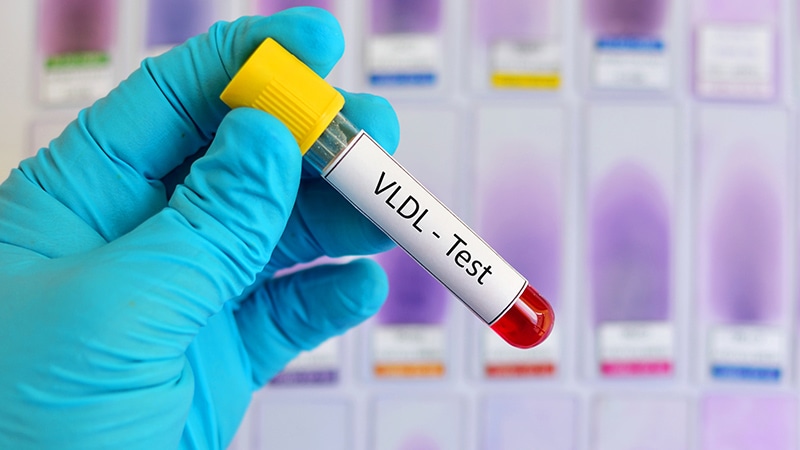 Post-hoc analysis offers hope for new cholesterol drug
MILAN, Italy – Antisense oligonucleotide vupanorsen significantly reduces very low-density lipoprotein (VLDL) and residual cholesterol levels in patients with elevated lipids despite statin therapy, suggests a TRANSLATE-TIMI 70 subanalysis that seems to offer more hope than the main results of the study.
Vupanorsen targets hepatic angiopoietin-like protein 3 (ANGPTL3), which inhibits enzymes involved in triglyceride and cholesterol metabolism.
Earlier this year, key data from TRANSLATE-TIMI 70 suggested that the drug reduced triglycerides and non-high-density lipoprotein (HDL) cholesterol to a significant but not clinically significant degree for reducing cardiovascular risk.
Moreover, as reported lecoeur.org | Medscape Cardiologythere were safety concerns regarding increases in liver enzymes in patients taking the drug, as well as dose-related increases in liver fat.
As a result, Pfizer announced that it would discontinue its clinical development program for vupanorsen and return development rights to Ionis, following the signing of a worldwide exclusivity agreement in November 2019.
Now, Nicholas A. Marston, MD, MPH, Cardiovascular Medicine, Brigham and Women's Hospital, Boston, Massachusetts, presented a post-hoc analysis of the Phase 2b study, showing that the drug reduces VLDL and cholesterol levels residual up to 60%.
These were closely related to reductions in ANGPTL3 levels, although substantial reductions in cholesterol levels were achieved even at reductions below the maximum ANGPTL3 reductions, where the impact on safety outcomes was reduced. .
Marston said lower doses of vupanorsen, where safety effects would be less, or other drugs that inhibit ANGPTL3, "may have an important role in patients with residual dyslipidemia despite current therapy."
The results were presented at the 90th Congress of the European Atherosclerosis Society on May 23.
marston said lecoeur.org | Medscape Cardiology that some of the reductions they saw with the lower doses of vupanorsen were "just as good as any other treatment, and the safety profile was…much better than at the higher dose" .
They wanted to continue the subgroup analysis, despite Pfizer's announcement, in part to "learn something in terms of the potential efficacy of the ANGPTL3 pathway in general."
Marston said Ionis is now focused on ANGPTL3, and the current results suggest it "works very well", so if other drugs are able to achieve the same efficacy as vupanorsen "but without the effects", then it can "be eliminated."
Børge G. Nordestgaard, MD, PhD, Herlev and Gentofte Hospital, Copenhagen, Denmark, who was not involved in the study, called the results "very encouraging".
He said lecoeur.org | Medscape Cardiology that being able to lower low-density lipoprotein (LDL) cholesterol as well as VLDL and residual cholesterol is "exactly what I would dream of" with a drug like vupanorsen.
Nordestgaard nevertheless underlined that "we would have to look carefully" at the safety of the drug.
"If it was my money, I would definitely try to see if it was some sort of transient thing. Even when they started talking about statins, there was also this transient increase in alanine transaminase that seems to go away after a while," he said.
"But of course, if that was persistent and the triglycerides in the liver kept building up, then that's a problem," Nordestgaard added, "and then you should think about pairing it with something that got rid of liver fat."
He also agreed with Marston that while vupanorsen doesn't remove all hurdles before it hits the market, the approach is promising.
"The target," Nordestgaard said, looks "fantastic, from my point of view anyway."
Marston explained that VLDL cholesterol, residual cholesterol and triglycerides are "substitutes for triglyceride-rich lipoproteins" and are "increasingly recognized" as cardiovascular risk factors.
He pointed out that currently available therapies achieve reductions of these compounds of between 30% and 50%.
TRANSLATE-TIMI 70 included adults on stable statin therapy who had triglyceride levels of 150 mg/dL to 500 mg/dL and non-HDL cholesterol levels ≥ 100 mg/dL.
Participants were randomly assigned to one of six 2- or 4-week dosing regimens of vupanorsen or placebo and were followed for 24 weeks for a series of primary and additional endpoints, as well as safety endpoints .
The team recruited 286 people, who had a median age of 64; 44% were women. The majority (87%) were Caucasian.
The average body mass index was 32 kg/m250% suffered from diabetes, 13% had already suffered a myocardial infarction and 51% were receiving high intensity statins.
As previously reported, vupanorsen was associated with a reduction in non-HDL cholesterol compared to placebo by 22% to 28%, as well as a 6% to 15% reduction in apolipoprotein B levels and a reduction in 8% to 16% LDL cholesterol.
In contrast, Marston showed that the different dosing regimens of the drug were associated with reductions in VLDL cholesterol levels of 52% to 66% compared to placebo at 24 weeks.
During the same period, residual cholesterol levels were lowered by 42% to 59% compared to placebo, and triglycerides were reduced by 44% to 57% in patients who received vupanorsen.
There were also reductions in ANGPTL3 levels of 70% to 95%.
Subgroup analysis indicated that the effect of vupanorsen was observed independent of age, gender, body mass index, the presence of diabetes, baseline triglycerides, and intensity of statin treatment.
Marston pointed out that the reductions in triglycerides, VLDL cholesterol, and residual cholesterol levels were directly related to those in ANGPTL3 levels, but that the reductions remained significant even at lower reductions than the maximum ANGPTL reductions.
For example, even when ANGPTL3 levels were reduced by 70%, there were 50% reductions in triglyceride levels, 70% reductions in VLDL cholesterol levels, and a 50% drop in levels of residual cholesterol.
This, he noted, is important given that safety signals such as increases in alanine transaminase and liver fat occurred in a dose-dependent manner with reductions in ANGPTL3 and were not "more pronounced" than at the highest level of ANGPTL3 reduction.
The TRANSLATE-TIMI 70 study was sponsored by Pfizer. Marston disclosed relationships with Pfizer, Amgen, Ionis, Novartis and AstraZeneca. Nordestgaard disclosed relationships with AstraZeneca, Sanofi, Regeneron, Akcea, Ionis, Amgen, Kowa, Denka, Amarin, Novartis, Novo Nordisk, Esperion and Silence Therapeutics.
European Atherosclerosis Society (EAS) 2022. Presented May 23, 2022.
Learn more at theheart.org | Medscape Cardiology, join us on Twitter and Facebook.