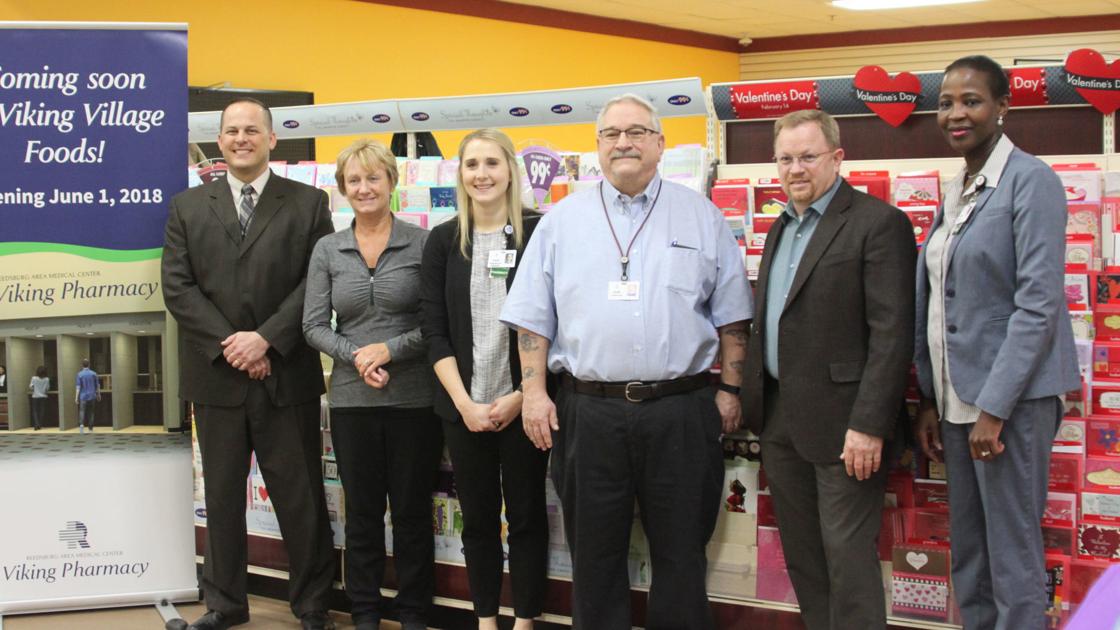 Reedsburg Viking Pharmacy to Open in June | Regional news
ERICA DYNES

Those shopping at Viking Village Foods in Reedsburg will soon be able to pick up their prescription at the grocery store.
In partnership with the Reedsburg Area Medical Center, Viking Village Foods will be opening the Viking Pharmacy located towards the front of the store, where the Greeting Card Room is currently located. Reedsburg Area Medical Center President and CEO Bob Van Meeteren said with the number of people shopping at Viking Village Foods he said it was "natural" to combine the idea to open a pharmacy inside the grocery store.
"We see it as a great area to grow and better serve our patients and clients," said Van Meeteren. "If we can combine getting a prescription with a great shopping experience in the supermarket, it is only natural that we combine these two types of things."
The Viking Pharmacy is scheduled to open on June 1, Reedsburg Area Medical Center Environmental Department Director John Pohlmann said construction hopes to begin "in the very near future."
"I hope in the next few weeks," said Pohlmann.
The pharmacy location hopes to provide shoppers with a more convenient option to pick up a prescription while shopping. In addition to patients collecting prescriptions, the pharmacy will provide services such as blood pressure tests and flu shots, as well as a separate room for an education center to raise awareness of certain over-the-counter medications. and prescription as well as medical conditions such as diabetes. .