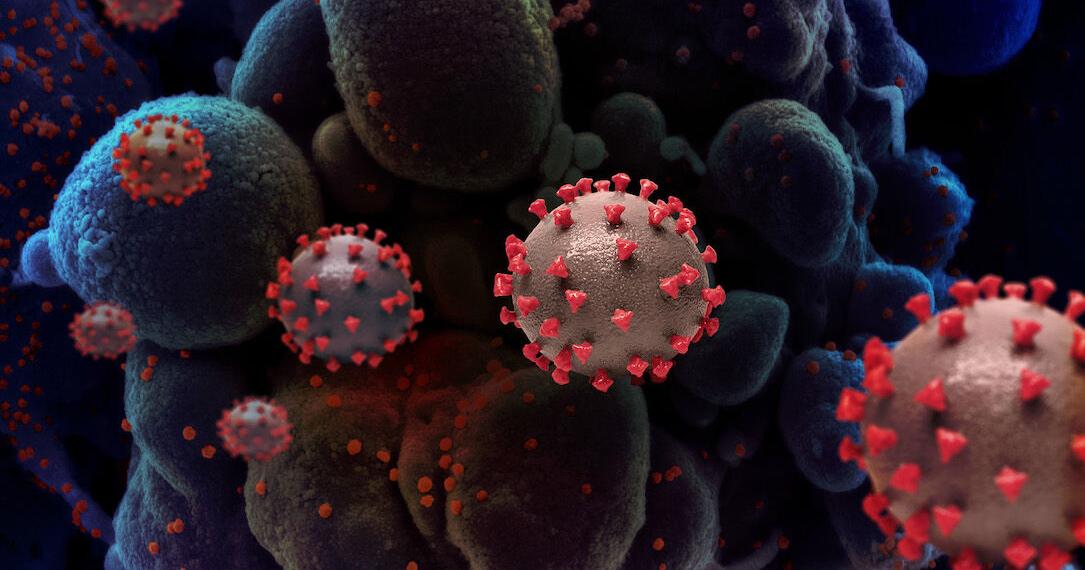 Tuesday COVID-19 Update: Tuolumne County Adds 66 New Cases Since Saturday, Hospitalizations Drop | News
The long weekend brought 66 new cases of COVID-19 to Tuolumne County from Saturday through Tuesday, with three cases from inmates at the Sierra Conservation Center state prison outside Jamestown. Inmate cases accounted for 18.8% of the county's cases.
There were 119 active cases in Tuolumne County on Tuesday, down from 161 on Friday. Active cases on Tuesday included one person hospitalized with COVID-19, up from seven on Friday.
The county's daily case rate fell Tuesday to 30.6 per 100,000 people on average over the previous two weeks, from 42.2 per 100,000 on Friday.
The 63 new community cases in Tuolumne County from Saturday through Tuesday were identified as two girls, two boys and one individual described as other, meaning either gender has not been confirmed or provided; non-binary; transgender; or other definition of gender, all under the age of 12; two girls and two boys between 12 and 17 years old; five women and three men between 18 and 29 years old; six women and five men in their thirties; six women and five men in their forties; nine women and one man in his fifties; eight women and two men in their 60s; a woman and a man in their sixties; and a woman and a man in their eighties.
Calaveras County added 25 new cases Saturday through Tuesday.
No deaths related to COVID-19 were announced Tuesday in either county. The deaths of 277 people in Tuolumne and Calaveras counties have been attributed to the pandemic.
The death toll from COVID-19 in Tuolumne County since the pandemic began in early 2020 was 169 as of Tuesday. Calaveras County's coronavirus death toll was 108. That means one in 324 Tuolumne County residents and one in 425 Calaveras County residents died from the virus, based on population figures from Centers for Disease Control and Prevention from the United States which puts Tuolumne at 54,478 and Calaveras at 45,905.
The Tuolumne County Public Health Department reminded people Tuesday that the agency intends to move from daily COVID-19 updates to weekly updates next week.
There was no daily COVID-19 Monday update this week due to the Presidents Day holiday. Daily reports will be released for each remaining weekday that week. Friday will be the agency's final daily update, and thereafter, the county's COVID-19 dashboard at https://bit.ly/3BvKjYE online will be updated every Friday, starting March 4.
The COVID-19 testing site at Mother Lode Fairgrounds near Stockton Road in Sonora is supposed to be open from 7 a.m. to 7 p.m. seven days a week. The Site is operated by Logistics Health Incorporated, a subsidiary of OptumServe, which is a federal health services contractor paid for by the State of California.
Booster shots are available and recommended for anyone 12 and older, with Pfizer booster shots only for ages 12-17. Pfizer or Moderna are the recommended booster shots. You are eligible for a booster if you completed your first round of Pfizer or Moderna vaccines at least five months ago, or if you received a Johnson & Johnson vaccine at least two months ago.
Tuolumne County Public Health stopped reporting the vaccination status of cases daily "due to surging cases and ever-changing definitions of vaccination status," its staff said in January. Calaveras County officials have never reported the vaccination status of cases or deaths because they say it could reveal private medical information due to the county's low population.
When you should get tested: Five days after travel or close contact with people outside your household; as soon as possible in case of symptoms; and/or every 14-28 days if you regularly work with the public.
Tests are available from:
• Local health care providers;
• Adventist Health Sonora, call first: (209) 536-5166;
• Mother Lode Fairgrounds, 220 Southgate Drive, Sonora — 7 a.m. to 7 p.m., seven days a week. Appointments are recommended and can be scheduled at www.lhi.care/covidtesting or by calling (888) 634-1123.
• Twain Harte Pharmacy: Call (209) 586-3225 for information and appointments.
• Groveland Pharmacy: Call (209) 962-5211 for information and appointments.